Becoming a member of MSA opens up a world of networking that will move your career forward.

Exclusively for MSA members, your membership will also bring you:


Professional & general liability coverage to protect you from your professional act or omission or negligent acts that result in bodily injury or property damage to a third party

24-Hour roadside assistance & other travel related benefits

A variety of business tools & discounts

Wellness benefits

Opportunity to shop for inventory coverage (i.e. product/inland marine coverage for the inventory in your possession), worker's compensation, medical coverage, life insurance & more. These benefits are purchased seperately & offered through our partners at the Nicholas Hill Group, Inc.*

To view a complete list of benefits and more detailed information, please refer to the links in the right hand margin of this page...
*Note - the inland marine, worker's compensation, medical and life insurance benefits are fully underwritten, must be purchased seperately and are not automatically included in your MSA membership. Not all products are available in all states. Please contact a licensed representative with the Nicholas Hill Group, Inc. for product details and plan availability in your area.



MSA provides professional development, compliancy and networking opportunities for progressive business leaders and offers valuable tools and benefits to our members.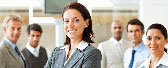 Click on the links below to learn more about MSA benefits
Professional & General Liability coverage automatically provided with membership
MSA's insurance agency partner can provide great rates on various property and casualty insurance plans, including Workers Compensation.
Discounts on products to help grow your business
24-Hour Roadside Assistance
Discounts for travel
Affordable individual, family and group insurance plans (health insurance must be purchased separately). Also available: Life Insurance, Disability Income Protection, Dental/Vision Plans, Long-Term Care Insurance, Medicare Supplements and more.
Health & wellness discounts and services