Becoming a member of MSA opens up a world of networking that will move your career forward. Exclusively for MSA members, your membership will also bring you:
Professional liability coverage to protect you from your professional act or omission that results in bodily injury or property damage to a third party
Chance to save money on travel to conferences, seminars and training courses/materials

Opportunity to purchase health insurance or to invest in the MSA retirement plan

24-Hour roadside assistance

Additional resources to grow your business

MSA provides professional development, compliancy and networking opportunities for progressive business leaders and offers valuable tools and benefits to our members.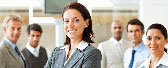 Click on the links below to learn more about MSA benefits
Professional & General Liability coverage provided with membership
Take advantage of MSA's relationship with a premier financial advisor
Discounts on products to help grow your business
24-Hour Roadside Assistance
Discounts for travel
Affordable individual, family and group insurance plans (health insurance must be purchased separately). Also available: Life Insurance, Disability Income Protection, Dental/Vision Plans, Long-Term Care Insurance, Medicare Supplements and more.
Health & wellness discounts and services